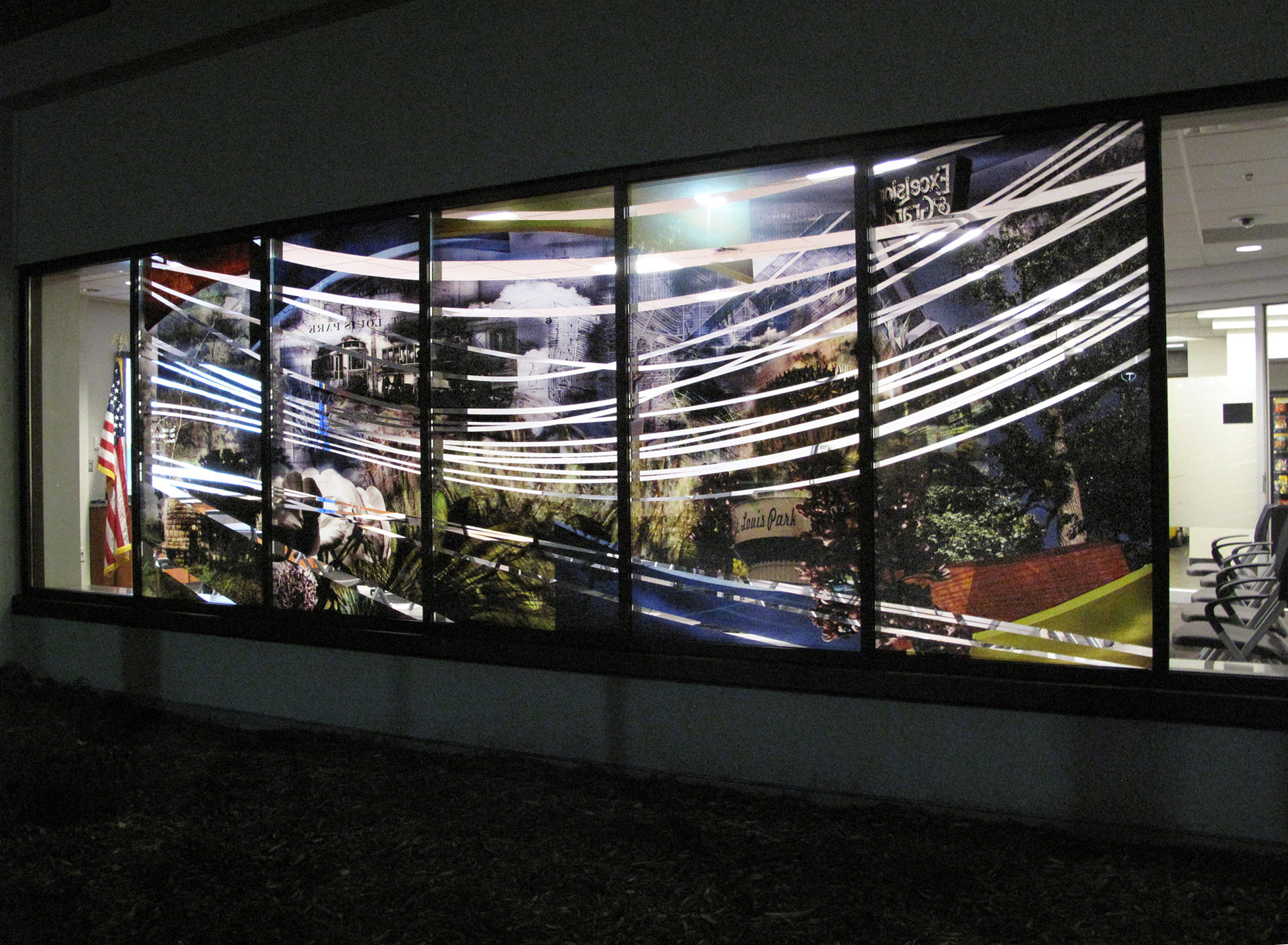 Medium. 5 Panel GLass Curtain Wall, Fused Glass Frit Custom Image.
DImension. 73 inches H x 16 ft W x 1 in D. Thermopane.
The commission site recognizes a fresh and brighter aspect of the role City Hall plays in a tight knit community. Historical images and contemporary day landmarks of the City serve as predominant subject matter. The had drawn perforation arcs provide views form both inside the Community room and are break up the rather austere facade from the Exterior view.
Recollection & Promise. 2013.
St. Louis Park City Hall, St. Louis Park, MN