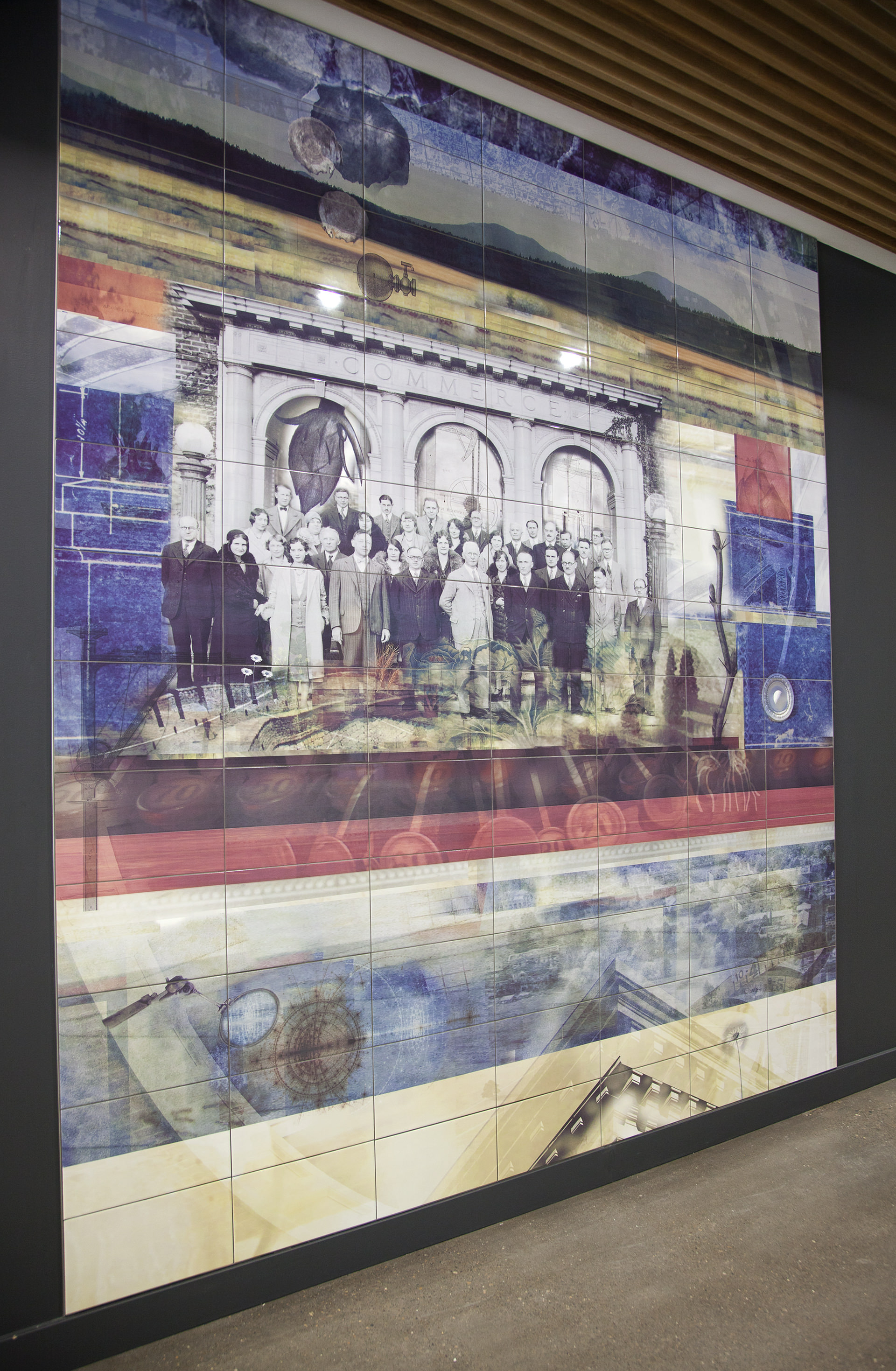 Medium. Digital glaze print fused to ceramic tile. dimension. 9.5 ft w x 24 ft high
Commissioning Agent. Oregon Arts Commission:1% for Art.
For Austin Hall we created a dynamic yet subtle work of art. Visually tactile, the colors were chosen to integrate and interact with the space. The hues are influenced by the natural materials of earth, copper, wood, glass and light. The work uses a mix of form and photo that overlap and merge to become areas of pause and interpretation. Layered around and through are specific references to the Campus and particularly the interests of the student within the School of Business at Oregon State.
Floor One is a compilation of old and new. It speaks to WORK and the adding up of effort and aspiration. Floor Two suggests how perspective, the recognition of one's history combined with of contemporary elements integrates disparate objects and builds evidence of wisdom. The long view to Mary's Peak...perspective, even a bit of insight achieved.
The Currency of Insight. 2014.
Austin Hall. Oregon State University School of Business, Corvallis OR