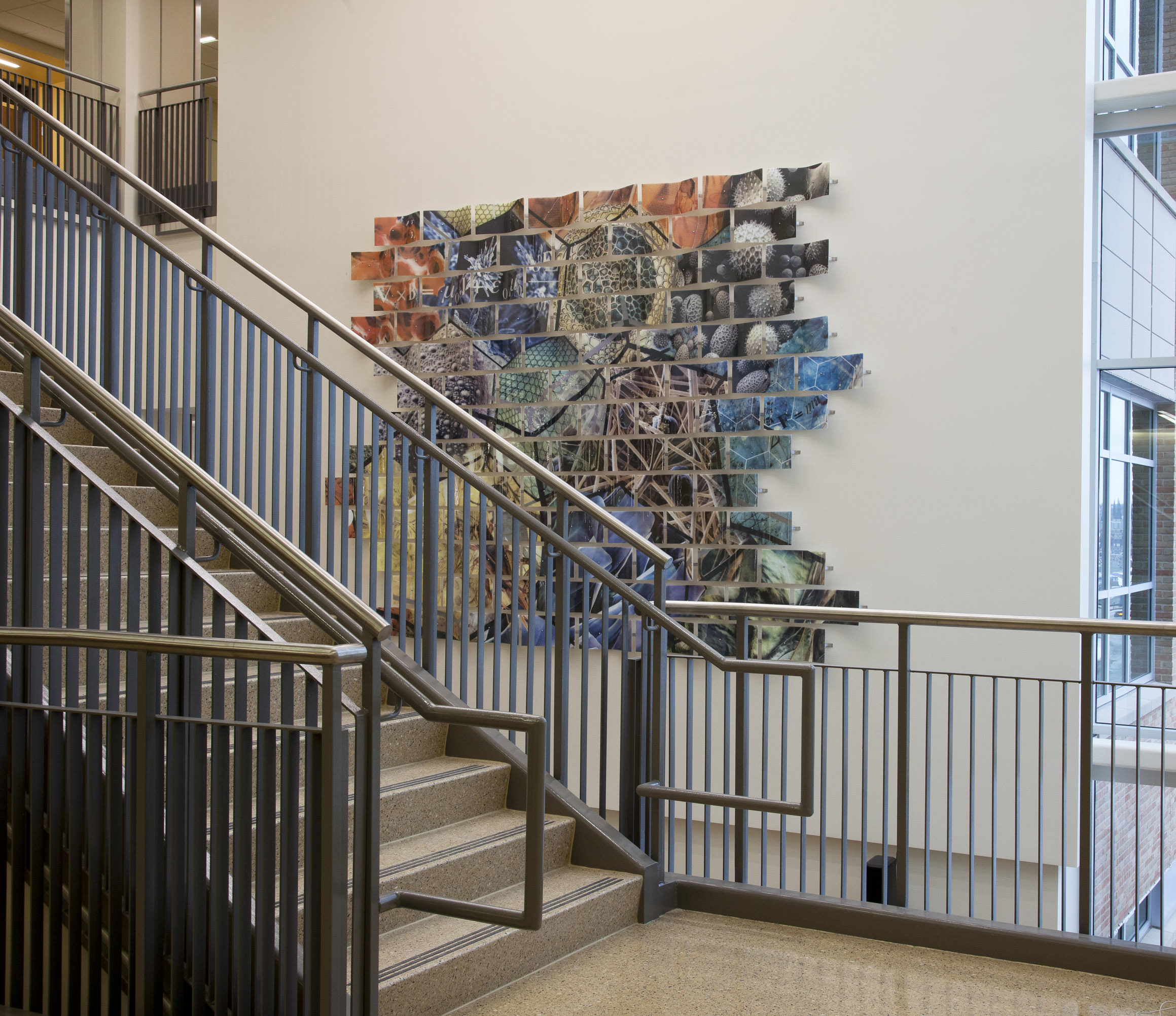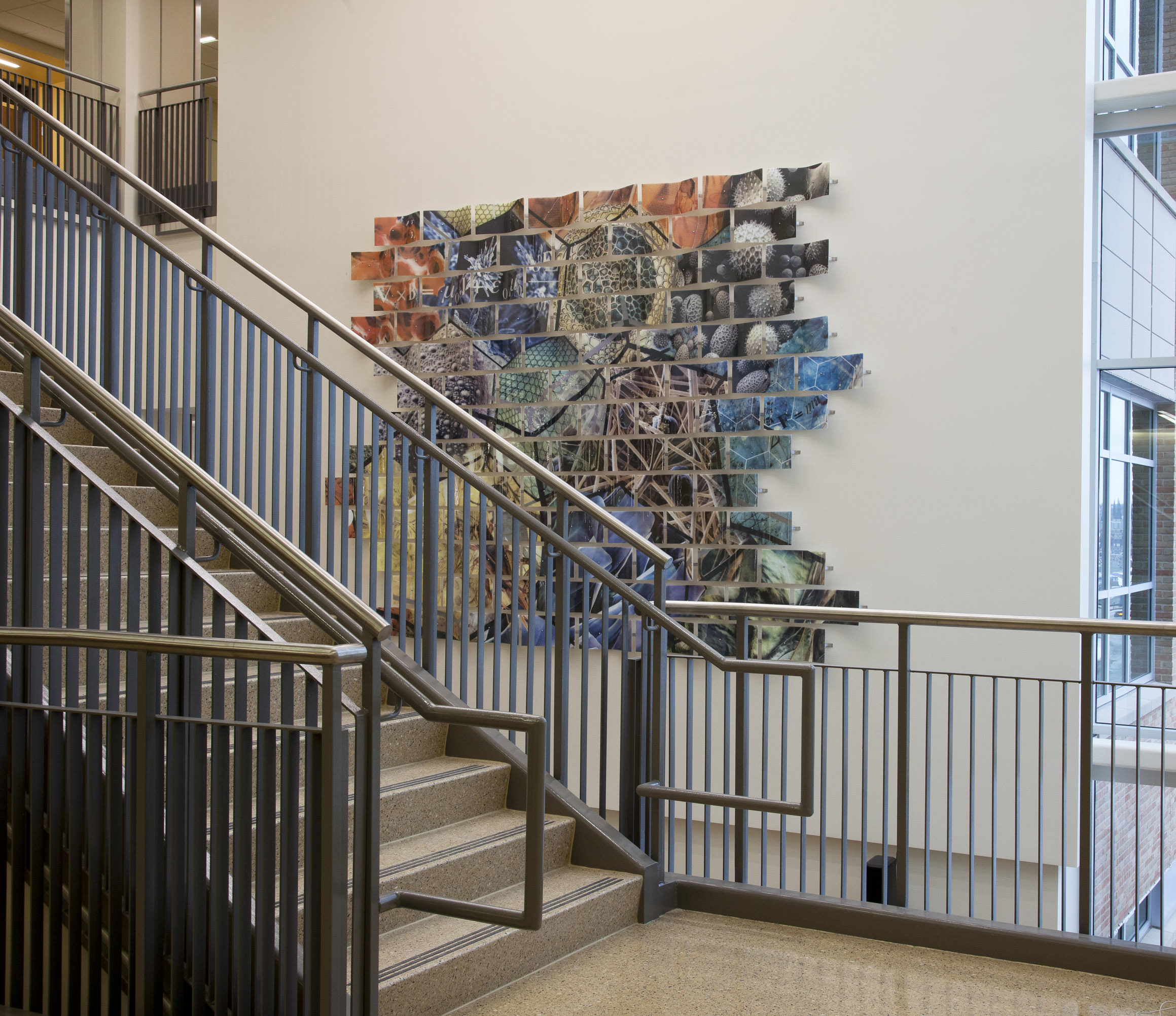 Medium. Digital glaze print fused to slumped glass, mounted on stainless steel waves.
Dimension. 18 ft w x 14 ft high
Commissioning Agent. State of Minnesota, Minnesota State Colleges and Universities, Percent for Art.
This work explores the growing nexus between art and science. The artwork's structure is a fusion of invention, beauty and science. It is based on Scientist Thomas Young's Double-slit Experiment of 1806, which demonstrated that
light travels in waves. The wavelengths of stainless steel and glass in this work of art make visible this otherwise invisible light spectrum. The image that floats on the surface of this physical event depicts various disciplines taught at
Metro State within the Science curriculum. Attention to correlating their interconnectedness was important in the Design.
LIGHTWAVES AFTER THOMAS YOUNG. 2015.
METROPOLITAN STATE UNIVERSITY. SCIENCE BUILDING. ST. PAUL. MN.