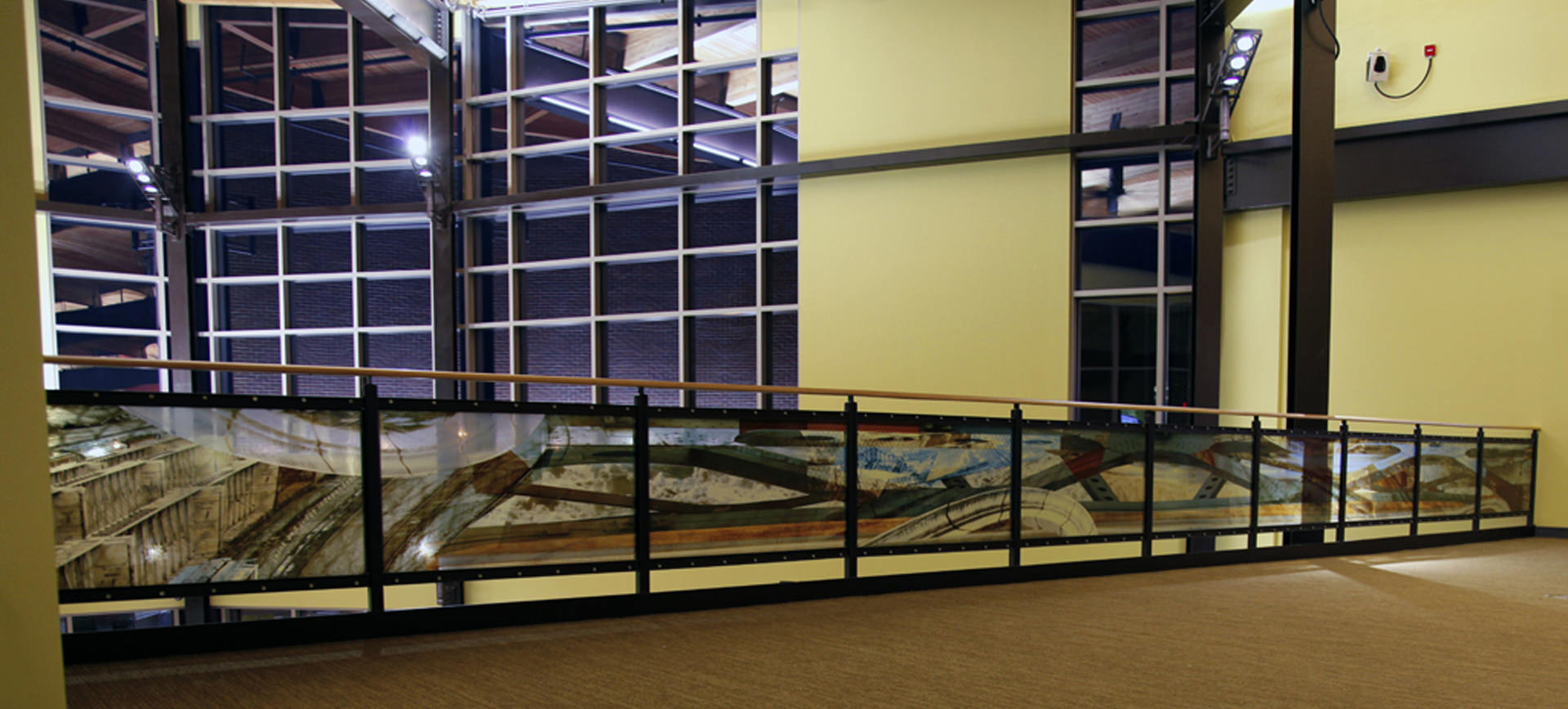 Medium. Digital glaze images fused to transparent tempered glass.
Dimension. 40 ft. long x 28 in,
Commissioning Agent. 1% for Art, Wisconsin State Arts Board
Framed by a serpentine image of the Bong Bridge in Superior Wisconsin, the work honors the blue collar, railroad yard roots of this port town. The light quality of Lake Superior, the row houses and elements of the downtown merge and blend with Univ. of Wisconsin Campus architecture.
Trestle. 2009.
University of Wisconsin, Superior Rothwell Student Center. Superior, WI.