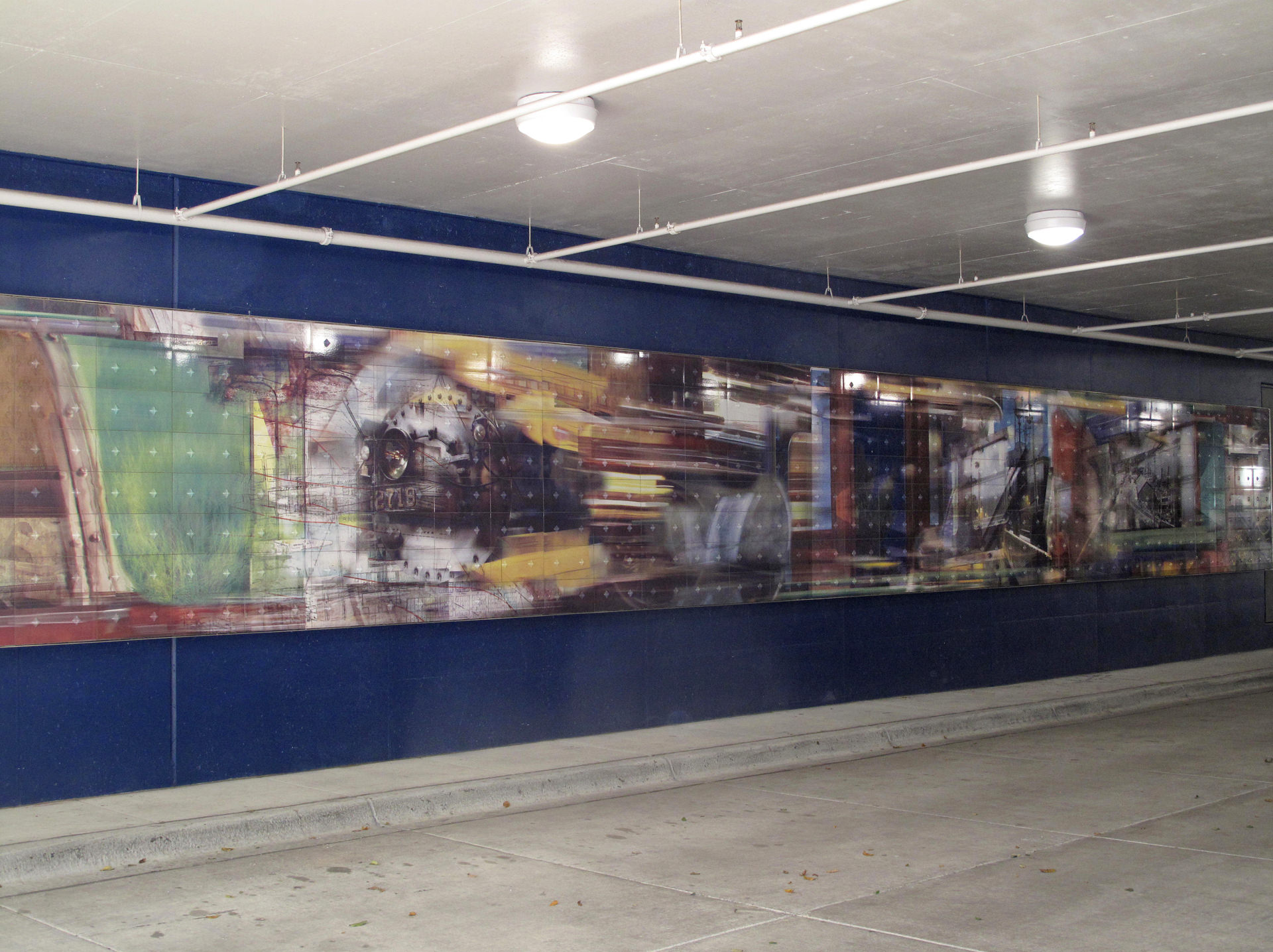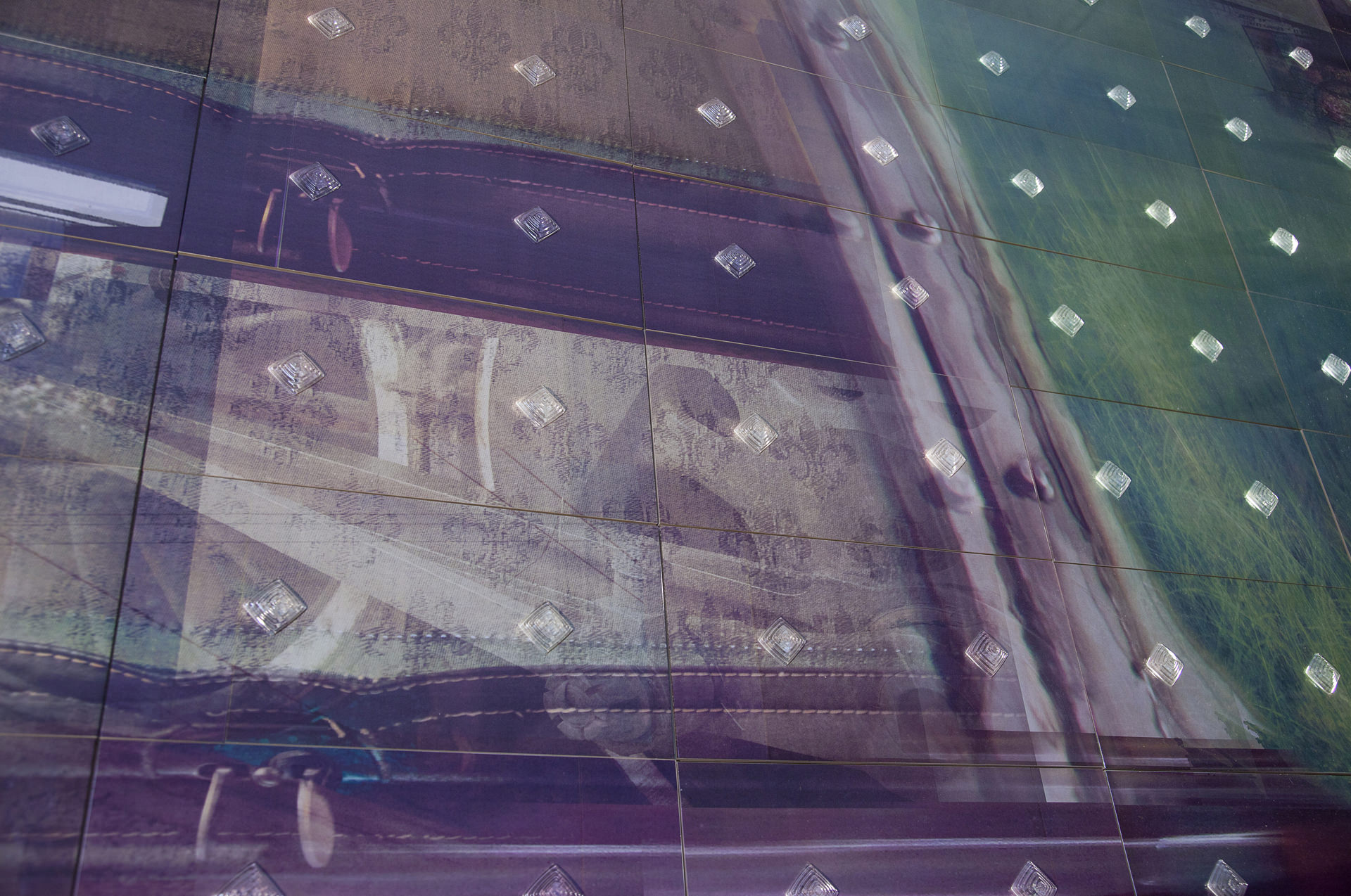 Material. 704 10in x 20 in ceramic tile with kiln-fused custom imagery + 1408 glass relief elements.
Dimension. 146 foot long x 6 ft high work.
Commissioning Agent. Ramsey County Regional Railroad Authority
The artwork layers together historical images of Railroad travel and architecture, as well as contemporary photography near the 1923 renovated Union Depot. Using the anticipation of travel the composition plays back and forth between train motion and the interior movement of the patrons own journey. The glass prisms designed to echo the art deco elements inside the Concourse, serve as a lens to the future of rail travel.
Trainscape. 2013
The Carriageway, St. Paul Union Depot, St. Paul, MN.