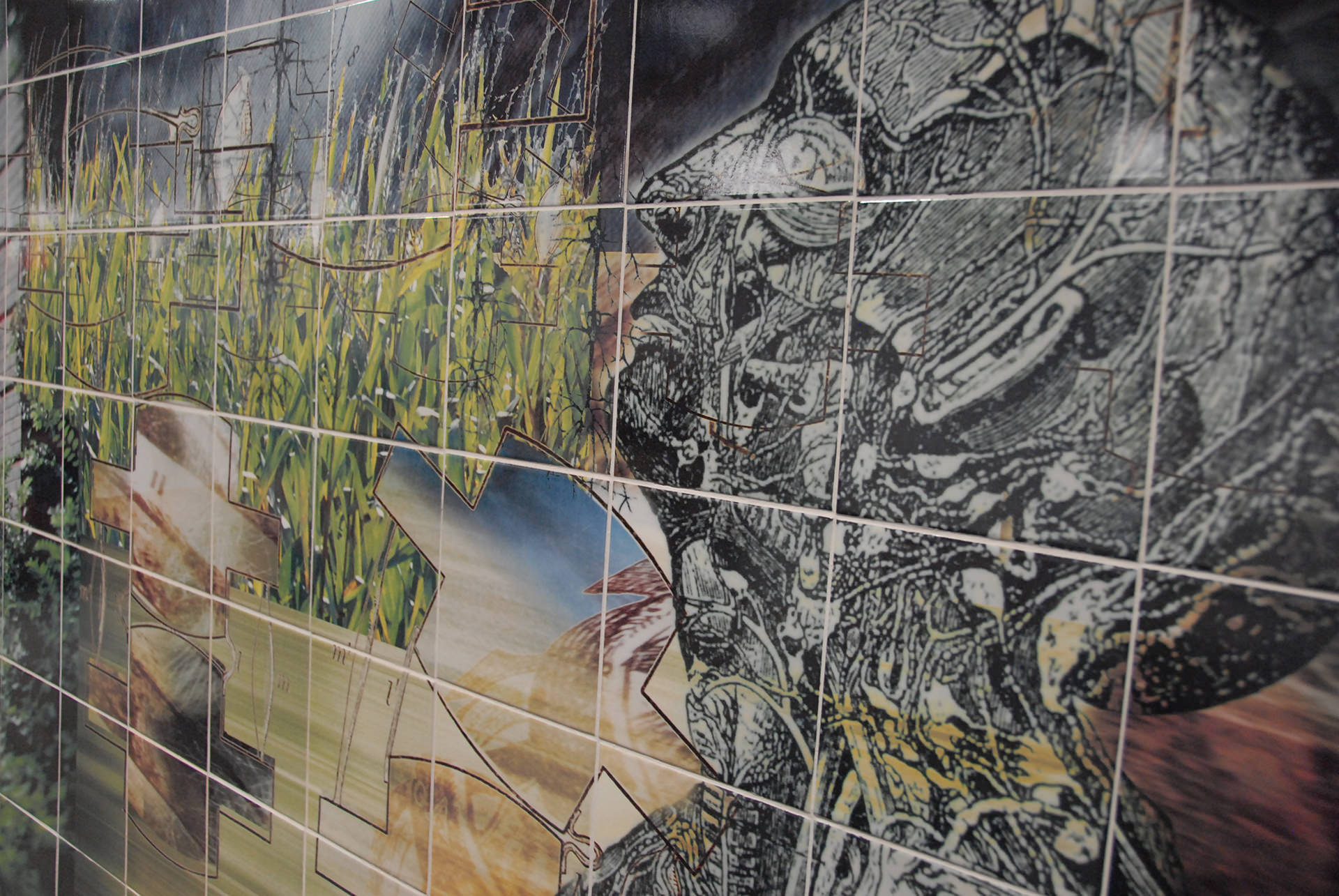 Medium. Digital glaze images fused to ceramic tile.
Dimension. 32 ft long x 5 ft. high.
Commissioning Agent. Wayne State College
This work was designed for a Physiology and Anatomy Auditorium. Many of the source images were taken from 1950's illustrations of the body and its mechanics that permit movement.
kernel. 2004.
Rice Auditorium, Physiology and Anatomy Department. Wayne State College, Wayne Nebraska.