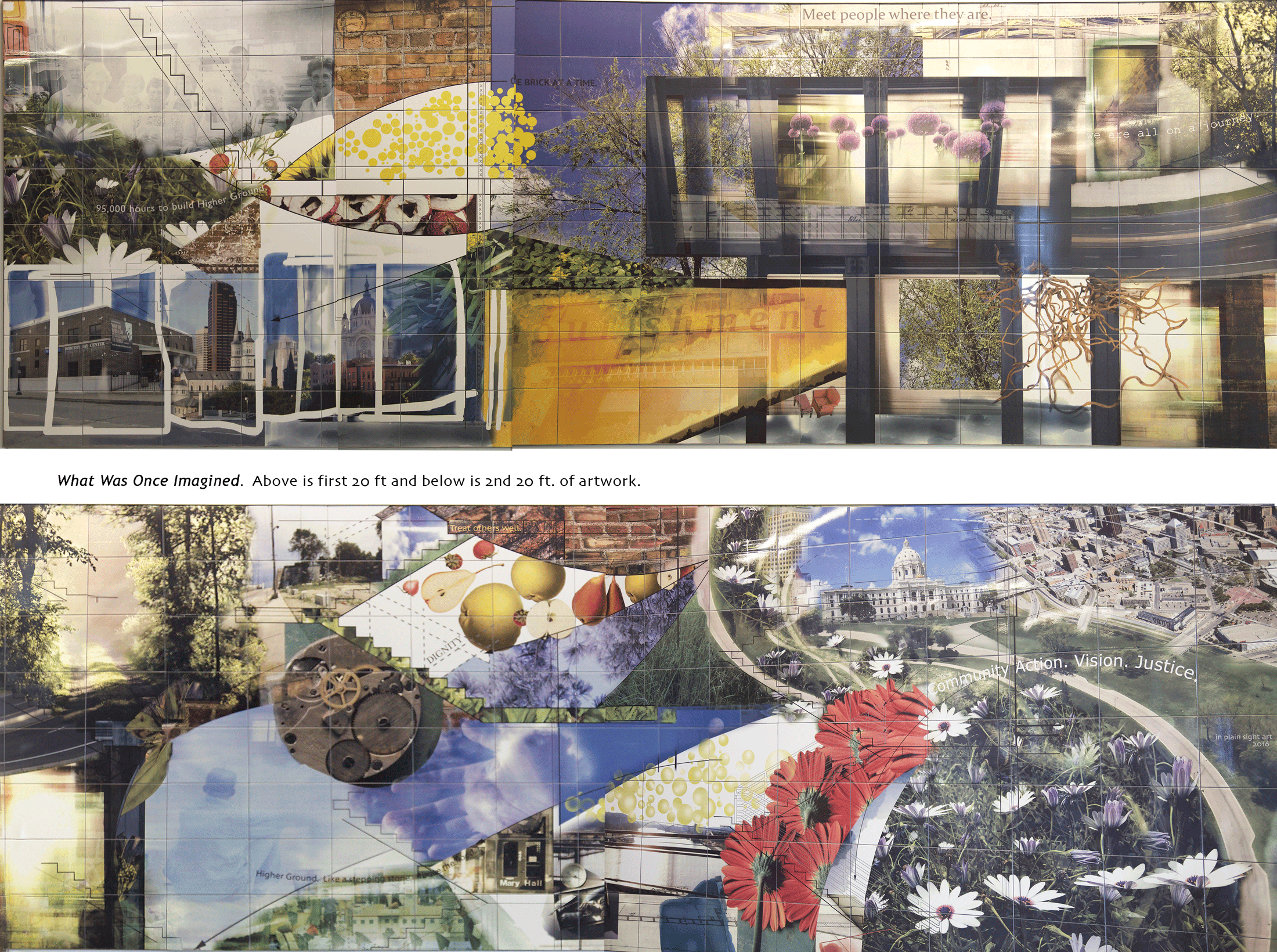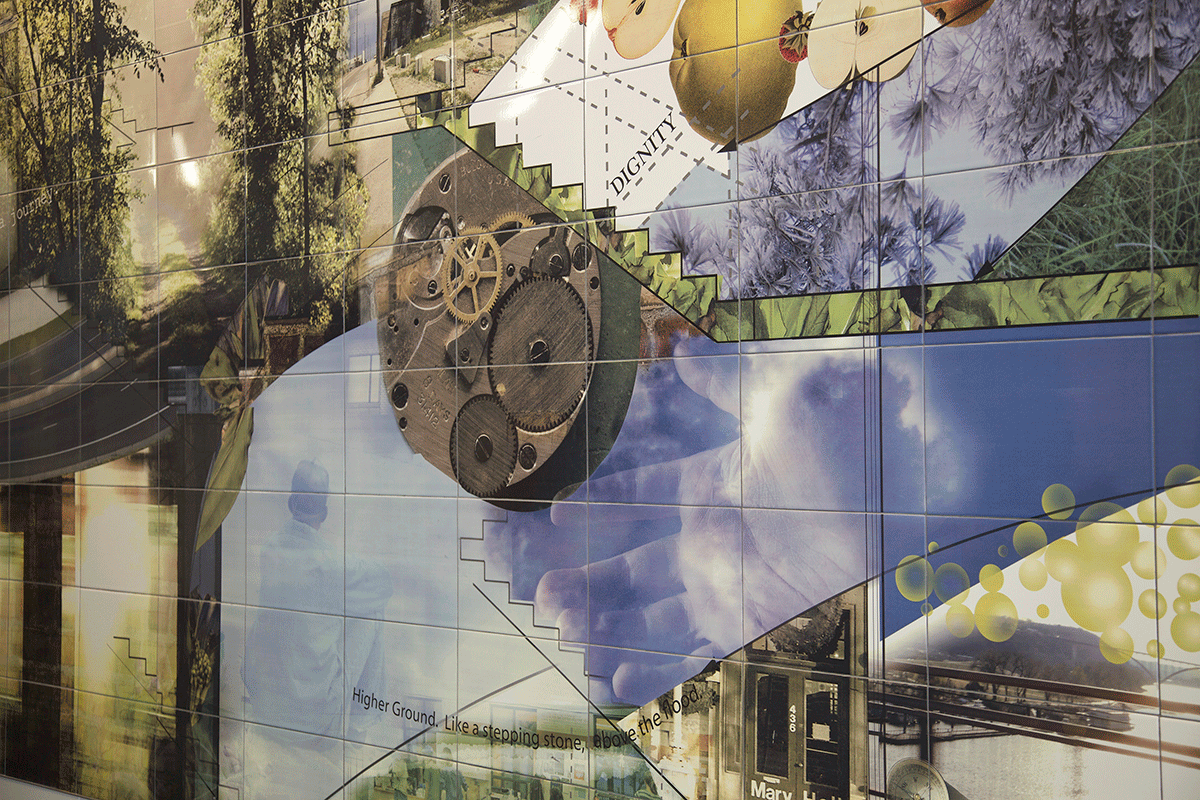 Catholic Charities of Minneapolis and St.Paul asked In Plain Sight Art to design and fabricate a work of art for their new homeless Shelter in downtown St.Paul, MN.
Titled, What Was Once Imagined, the 40 foot long piece is installed in the front Lobby of this new facility. The clients who would use the shelter were asked questions
about what the idea of HOME meant to them, what colors come to mind and what does having a shelter with a bed to go to every night "look"like to them.
The artists, Amy Baur and Brian Boldon, used this feedback when creating the composition. For the fabrication process the design was converted into Frit-Glaze prints, similar to a very high-end decal, and then transferred and fired in the kiln. The work is completely permanent- will not fade or scratch off.