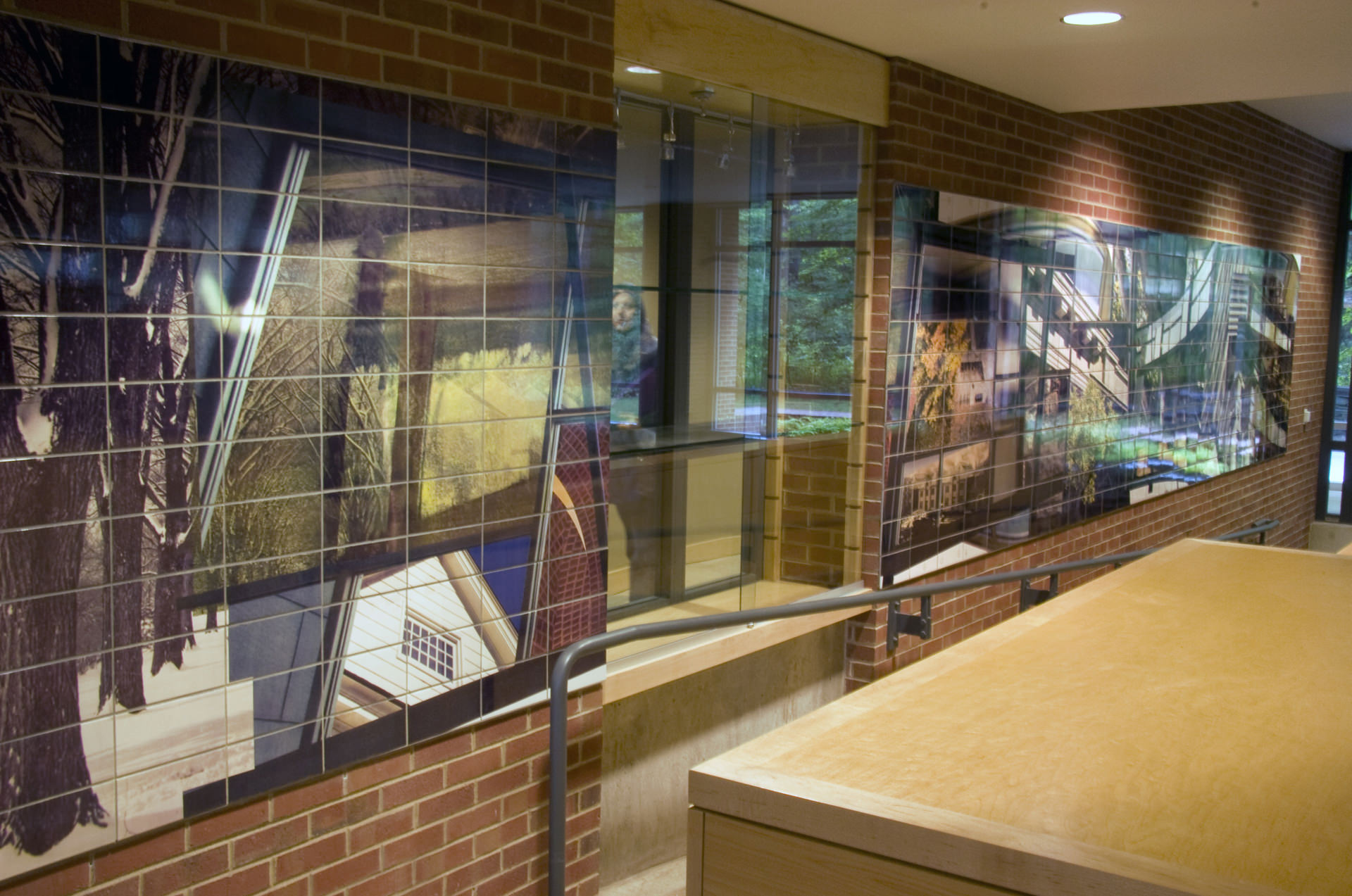 Medium. Digital glaze images fused to ceramic tile.
Dimension. 5ft h x 18 ft l
Commissioning Agent. Penn State University
Photographed campus for 3 days, compiled collage of architectural fragments using the Arts Building as the main framework of the composition.
equivalence of site. 2009.
Penn State University, Architecture Library.